cheery cherry smoothie
a yummy treat for breakfast to help keep that cholesterol down
Ingredients
1             cup mixed berries (These are blueberries, raspberries, blackberries) 
               sweet  cherries (as many as you desire)
1             banana
1             bunch thomas seedless grapes (about 15 large grapes)
1/2 to 1   sweet apple
1 T          flax seeds
1 T          chia seeds
1 T          hemp seeds
1 1/4       cup water
Put everything in your blender and blend until it is done. For more nutrition, add a bit of spinach or kale. Sprinkle on some walnuts and add a cherry. mint or rosemary is also a nice garnish.
Three fruit smoothie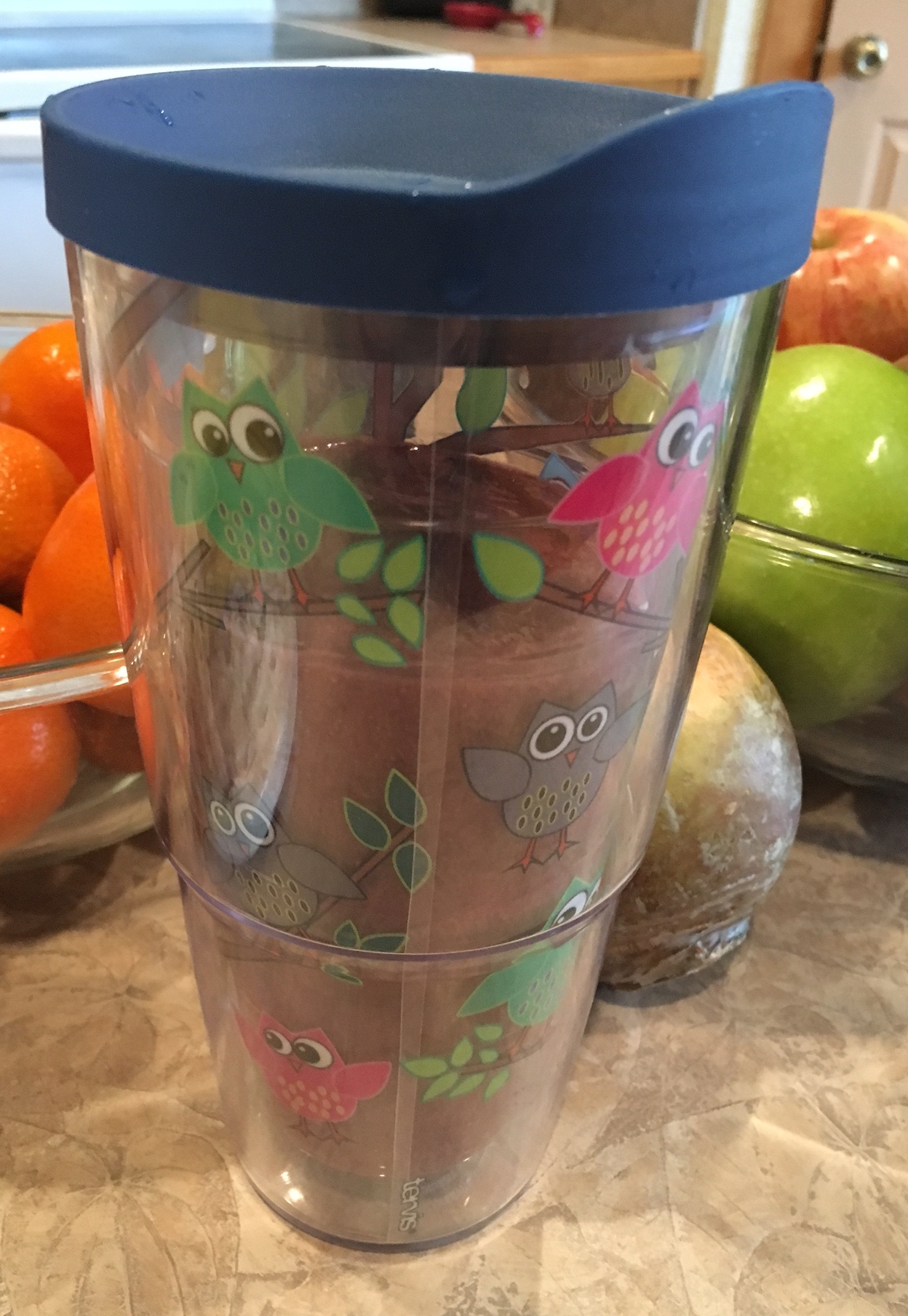 Smoothie to go
mango, cherries and grapes
Colorful Smoothie
I had to take off the lid and show you what a nice warm color this smoothie has. The recipe is for one person. Double to serve more.
Three fruit Smoothie
Ingredients:
1    whole peeled, sliced yellow mango
1    heaping cup of grapes
1    heaping cup of frozen cherries
1    T each chia and flax seeds
1/2 C cold water 
add a little ice if desired (optional)
blend ingredients together until smooth and creamy. Enjoy!
Have A Great Story About This Topic?
Do you have a great story about this? Share it!