about me
Welcome to my site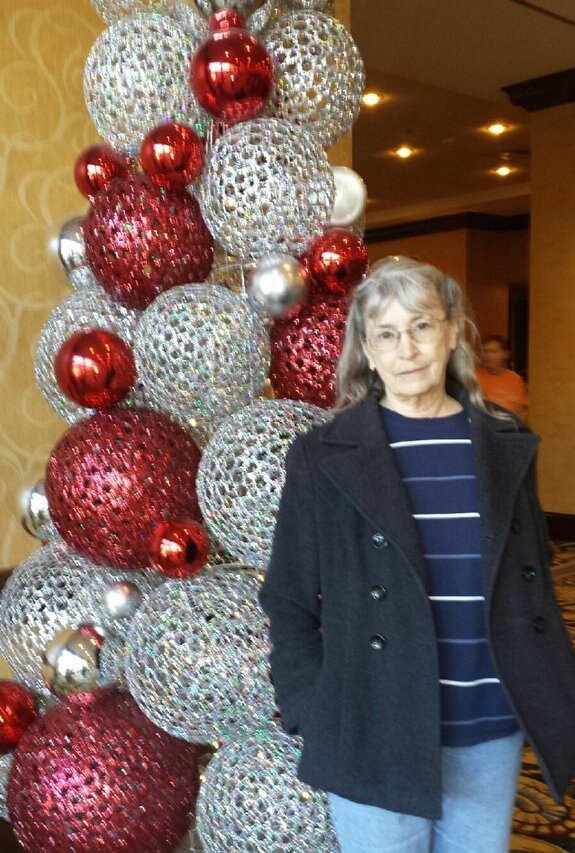 Learn about me
      I am no longer seventy-six years old. tomorrow on my birthday, I will be 80.  Wow, what a surprise. I believe I have more years.  Watching what we eat and what we do can keep our bodies serving us well.
     My name is Judith.  I am seventy-six years old, but that is just a number. I suppose some people might think of me as old, but I am not. I am raising two grandchildren who are now seventeen and fifteen. I have never been able to decide if that makes a person age faster or slower. My first child was born in 1961. I can't remember a time since then when there weren't children in my house. It would probably be so boring without them.
     While in Africa, I was told that the more grandchildren you have, the wiser you are. I have 27 grandchildren and 10 great grandchildren. I'm pretty sure I am only as wise as I would have been without them, but I feel blessed because of them.
| | |
| --- | --- |
| follow your dreams - you are never to old to learn something new | Relax, laugh, enjoy life |
| | |
| --- | --- |
| Know where you want to go and plan the best way to get there | family activities help you to have a sense of belonging. |
more about me
Why is a great grandma here on the internet writing about cholesterol? That is the easy part. As I have gotten older, I realize that being healthy is about more than just heredity. There is so much involved. Some of it is in our control, some of it is not. I want to control the parts of the aging process that can be controlled.
So, I have researched this subject and feel certain that aging and eating and exercising are all tied up together with health. It feels so good to be able to get out of bed in the morning and do things. It is amazing to me that people my age would rather do nothing but watch tv all day and moan about their aches and pains.
If I have pain, I do what I can to control it but I do not give up.  If I eat healthy food and exercise every day, my body will continue to work well for me. Someone told me the other day that life was short and we were going to get old anyway so we might as well do what makes us happy. They were of the eat drink and be merry mindset. Just eat cake and drink soda everyday if you feel like doing this.  

The fact is that a person can enjoy eating fruit.  A yummy fruit and veggie smoothie can taste as good as a milkshake once you are off sugar for a while. Being able to still sit on the floor and then get up is wonderful. My philosophy is that you only have one body and one life, so take care of them. 
I am a retired educational diagnostician with a masters degree in education. I have seen parents change their children's diets to help them have a better experience at school. I believe that children who eat healthy food are able to learn easier than those who eat fast food and too much sugar and drink soft drinks. The same is true for any person of any age.
  I will never tell you anything on my website that I have not researched. If I say it, then I believe it to be the truth. Since I have found a healthier way to live and feel great, I want to share it with others. Comments from readers are always welcome.
Judith
Visit the pages below by clicking on the pictures. 
Yummy green smoothie
strawberry watermelon smoothie
Click on any picture to learn more.
If your body is not serving you well, just remember, it is
never too late to change.
Good diet and daily exercise can help you live longer and feel better.
Good health is a choice, conscious or unconscious.
---
I would love to read your comments. Add them below.
Have A Great Story About This Topic?
Do you have a great story about this? Share it!