Pokestops
More than places to get pokeballs


A Place to learn about those from Springtown who paid the ultimate price for our country.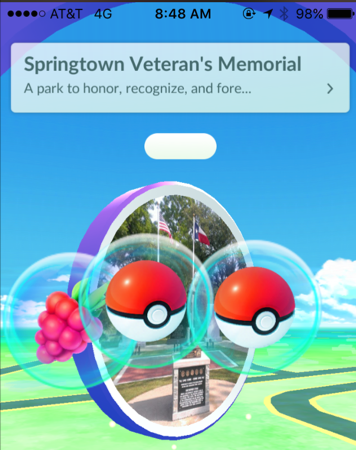 Spin for pokemon surprises.
Pokestops in the state of Hawaii
magikarp in Hawaii
anchor of the USS Arizona, Pearl Harbor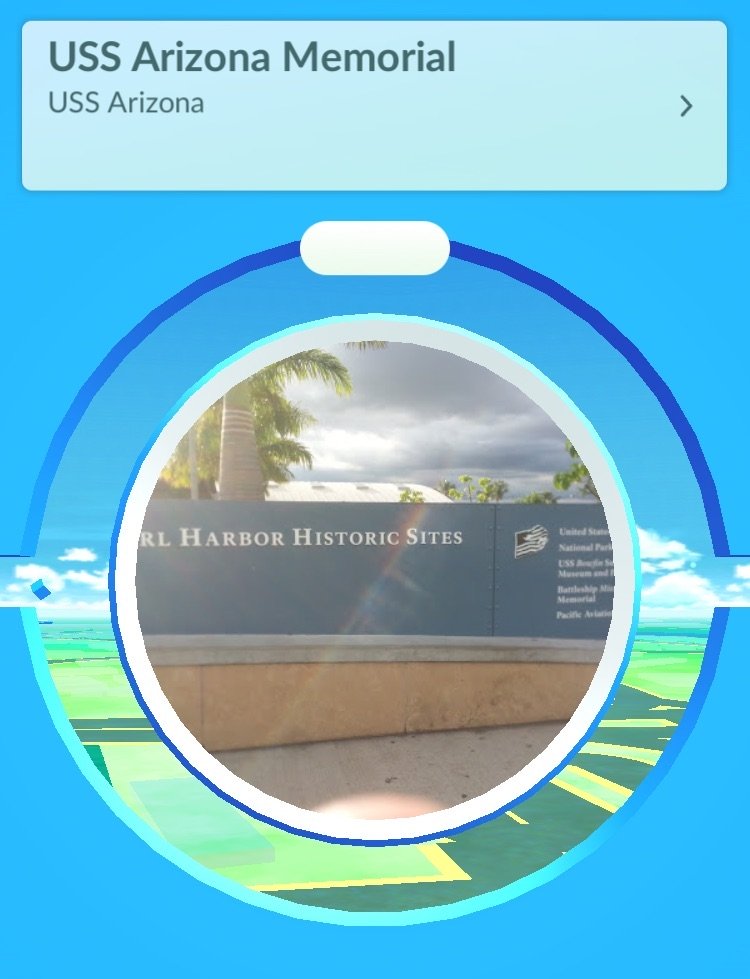 USS Arizona memorial at Pearl Harborr
largest maze in the world
When I began to play pokemon, I was thinking mainly of exercise. I didn't realize that a pokestop could be educational. I was surprised that a pokestop could also make you feel patriotic or that you could learn about an area there or a famous person. It could make you feel proud of the town or city or country in which you live.
Finding Pokestops
Where I have found pokestops in various towns and cities:
parks
libraries
schools
hospitals
some businesses
historical places
tourist attractions
Where is Pikachu?
I may never be able to stop playing pokemon, because I have yet to see Pikachu. When I first started walking along catching pokemon, I expected to catch Pikachu. I haven't even seen one. So that means I will be haunting pokestops and walking in the park and down the road looking for a Pikachu. Somebody told me that they were going to stop playing once they caught one.  I think I will keep playing. 
I do know people who have Pikachu so I know it is possible. If you see an older lady walking around with a phone in her hands, barely paying attention to her surroundings, that will be me--looking for Pikachu. 
Pokestops I visit
Pokemon are everywhere
You need to download the app to see them though.
Pokemon seem to be very social.
Pokemon on a picnic at Arlington Conference Center
at a pokestop
Many restaurants and churches are pokestops
No pokestop here. I sat on my living room couch and found an Abra. You never know where a pokemon will be. This pokemon sleeps 18 hours a day. What I read says that even though he is sleeping, he knows when danger is near. In this case he will teleport to safety. Doesn't sound like he is much use at the gym. Maybe he evolves to a pokemon who is awake more? I don't know yet.
Share with us
Please share your pokestop comments and pictures below. Or post a picture of your favorite pokemon and tell us where you found it. We would love to see them and hear about them. Where is the strangest place you have seen a pokemon. I wonder if they get on airplanes or rooftops. It would be fun to hear from you and to see your pictures.
Have A Great Story About This Topic?
Do you have a great story about this? Share it!
What Other Visitors Have Said
Click below to see contributions from other visitors to this page...

Pokemon Not rated yet
I live in Arizona and I love going to the pokestops at our local mall in Scottsdale. There are tons of pokestops. My favorite Pokemon is for sure Abra! …