Hobbies
A hobby for your health
Do you have a hobby?  What do you like to do? The key is to pick a hobby that you enjoy. something that relaxes you can be healthful.  Many women relax by knitting or crocheting or tatting or sewing or cooking.... I have met men who enjoy crocheting and knitting also.
Many men like to work in the wood shop making birdhouses or signs - toys, puzzles, household items. All of these can be crafted in a workshop. There are so many things we can do to relax. One of my daughters enjoys wood work also.
Hobbies are often just for fun.  I have discovered that you can make money off of your hobby. If people want to buy the byproducts of your relaxation, so much the better.
A hobby can increase your feeling of well-being. It can make you feel calm and relaxed. Whether it is for fun or profit, working with your hands can take your mind off your worries, and maybe make you a little money.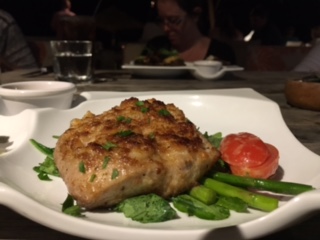 Health benefits of hobbies
Music Lessons: Ward off dementia: I took piano lessons a few years ago and learned that people who had strokes were often told by the doctor to take music lessons. Playing the piano uses both sides of your brain and can keep the brain active. It might just ward off alzheimers.
Get a pet: Recently the benefits of taking care of a pet have getting more attention. The well-being you can get when a kitty or puppy snuggles up to you is healthful.  I have been taking care of my grandsons bearded dragon lately and even that is relaxing. Just watching fish in an aquarium can be relaxing.
Cook: Learn to cook healthier foods at home. Studies have shown that eating at home can be healthier than eating out. Cooking can be a creative experience.
Enjoy nature: While traveling or in your home town, there are places to visit. Watch a sunset in your own yard or at the local park. Put a chair on your front porch or back patio and enjoy nature often.
Crafts:

When I am stressed, I pick up my yarn and knit or crochet. It is so calming. If you don't know how, take some lessons. 

Read:

 There is so much to read. My husband enjoys reading true stories. I like mysteries and action stories. Find what you like and relax with a book. It can make the world go away for a while.

Yoga or other forms of exercise:

 Join a gym or take a class. If you don't want a class, just go for a walk every day. Very relaxing...

Writing:

You don't have to be Shakespeare to write. Start with a journal. Write what you are doing and where your are going.  Most importantly write how you are feeling. It can be a private journal that nobody ever will see, or you can know that someday your grandchildren will read it and know who you were. I have written an off and on journal for many years. If you can't think of what to write, just get paper and pen (word programs on computer work too) and start to write whatever comes into your head. We call this looping. It is a way to get started. It doesn't have to make sense.  You will be surprised how good it feels to put your thoughts on paper (or computer). I am a computer person, but I still like to write on paper.
Yarn Octopus
and other homemade items
These are items I have made and I sell them
in my Etsy Store
Below is some information about my shop:
In the fifties we made yarn octopi to decorate our rooms. If anyone would like to have a handmade octopus, you can order it from my shop. Remember that the eyes are glued on and not appropriate for a baby as they may come loose. I can put yarn or felt eyes on an octopus that a baby might handle. These octopi are easy to make. They do not require any knitting or crocheting.  You simply wrap, braid, cut and tie yarn.
 YarnCraft Boutique is the name of my store.
Beyond octopi
There are so many crafts out there to make and sometimes you can sell them and make a little money. I recently opened an Etsy shop online to sell my homemade items. Anyone can sell online. below are some of the things I am selling.
Choose any color. You may have bulky yarn or regular. You can use variegated yarn like the octopus. It comes in many varieties.
Beyond octopi

Can't decide on a hobby? I found a website which listed 308 hobbies if you are stuck on what you could do. It is found by clicking this sentence.
I know some of you have fun hobbies. What do you do to unwind? Whatever your hobbies are, I would love to hear about them. Your comments and pictures are welcome. Just post below. Just remember that I your name and email remain private. They are not used in any way.
Have A Great Story About This Topic?
Do you have a great story about this? Share it!