pineapple berry smoothie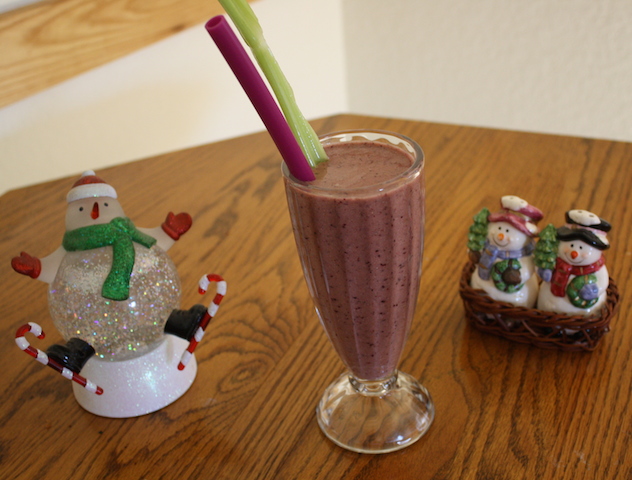 pineapple berry smoothie
What a healthy way to start the day.  A colorful smoothie that is so good for your body and mind.
A pineapple berry smoothie is tasty, but it is also an excellent way for you to get the antioxidants and vitamins you need.
Pineapples are full of vitamins A and D. pineapples contain calcium, iron and magnesium They anti-inflammatory. Some conditions that may be improved by regular consumption of pineapple:
macular degeneration
blood pressure
heart health
digestion
cancer
The raspberries in the pineapple berry smoothie have vitamin C, calcium, magnesium and B12.  They may play a part in cancer prevention. They are a good source of antioxidants
blueberries have at times been called the healthiest food in the world. They appear to be beneficial for eye health, for blood sugar, and for aging problems such as cognition.
pineapple berry smoothie
| | |
| --- | --- |
| | add raspberries |
2 spears of pineapples
1/2 cup blueberries
1/2 cup raspberries
1 banana
1/2 c cherries
1/2 large leaf of kale with stem removed
1 heaping tablespoon chia
small handful pecans
Put in the blender container and blend until you achieve the consistency you like.  This makes two servings.  
Add a straw, a rib of celery and any garnish you like.  
---
Sweet Cherry Smoothie
A fresh fruit smoothie that the whole family will love.  Spice it up with a little cayenne pepper for a real treat. 
You will need: 10 to 15 fresh seeded cherries. 1 fresh apricot and 1 fresh peach. 1 Cup to 1 1/2 cups of frozen mixed berries. 1 ripe banana. This smoothie is almost like a dessert--so good.
Optional ingredients: (not in pictured smoothie) are small amount of kale and/or spinach, 1 T chia seeds, 1 T flax seeds. 1 teaspoon cayenne pepper.  The pepper gives it more flavor and cayenne is so good for you.
Note: Remember to taste the fruit before you put it in your smoothie to make sure it is tasty.